Create / manage your account
New user?
Create an account below to start using the Toolkit as a Free user.*
Existing User?
Amend your details below or upgrade / renew your Professional subscription following the steps below.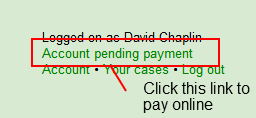 To pay online
To upgrade or renew your subscription, log on then click the 'pending payment' or 'paid until' link displayed underneath your name on the top right of your screen and follow the instructions.
To pay by phone
Call us on 01225 577810.
To pay by cheque
Download an order form and return it with your cheque to the address provided

*As a Free user you can only create a single schedule. You cannot clone schedules, export to Word or import data from other users.
Read more about how we use any information you provide us
PASSWORD HINT: When setting a password below make sure it is a minimum of 8 characters and contains only numbers and letters.